For most homeowners considering a remodel, budget is usually top of mind. There are countless ways for the cost of a remodel to increase both before and during construction, but how can you keep costs down? Below, we've got three pieces of advice for creating a reasonable remodel budget and reducing the costs of a general remodel if you're considering doing any renovations on your home.
Expect the Unexpected
Before you begin a remodel, it's a good idea to understand common issues that come up during renovation construction projects. It is often the case that, during the course of construction, homeowners encounter unanticipated issues that increase the budget. These issues can include outdated plumbing or electrical work, hidden water damage, and unsafe materials like asbestos that need to be specially handled. Older homes typically have more of these issues, but even newer builds can suffer from shoddy construction.
By crafting a budget that has wiggle room for unexpected issues built into it, you can save yourself money down the line because you're less likely to go over budget. Budgeting an addition 15-25% of the overall cost to cover any unexpected issues is typically a wise approach.
Pick Your Priorities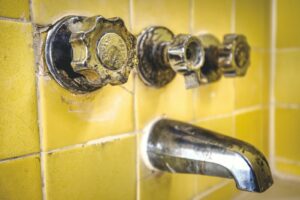 When creating your remodeling budget, it's also a good idea to prioritize your most wanted items. Identify the price of these items, factor those costs into your budget, and then determine how much you can spend on other materials and necessities. Knowing where you want to splurge and where you want save will help you get the remodel you want without breaking your budget.
DIY When You Can
If you feel capable enough to handle doing some of the remodeling work on your own, this can save you a decent chunk of change. Taking on the work of painting, hauling away debris, or demoing can help you save on costs. Just be sure you feel confident and experienced enough to handle whatever job you take on. In some cases, inexperienced DIYers can end up paying more because the job wasn't done right.
At Creative Innovation Developers Inc., we have a lot of experience working with homeowners with a diverse range of budgets and remodeling priorities. Our commitment is always to provide them the remodel of their dreams within a realistic budget. If you're interested in exploring your general remodel options, give us a call! We'll provide a free consultation and estimate to help you plan for your next home renovation.