California has long had a housing crisis issue, and over the last several years, the state has taken numerous legislative actions to try and solve it. One of the solutions the state is pursuing centers on ADU (accessory dwelling unit) construction. In 2016, California legalized the construction of ADUs by setting statewide standards regarding their regulation. Oftentimes, these standards eased or erased barriers that cities had established to discourage the construction of ADUs. Since then, the number of permit applications related to ADUs has skyrocketed.
In addition to easing permitting laws around ADU construction, the California Housing Finance Agency has established a grant program for low- and middle-income Californians who are interested in building an ADU on their property but lacking the capital to get such a project started. The program offers up to $40,000 for any pre-development related to ADU construction. This includes things like site preparation, energy reports, soil tests, pulling permits, project design, and other costs incurred leading up to the ADU's construction.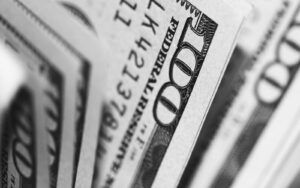 The only eligibility requirement for California's ADU grant program is an income limitation. This limitation differs depending on the county in which you reside, but for Los Angeles residents, the income cap is $180,000 per household. If you're looking to build an ADU in a different county, you can check out this table to see what the income limitation is in that location. Additionally, because the California Housing Finance Agency is offering this support as a grant and not a loan, this funding does not need to be repaid!
In addition to the grant program, the California Housing Finance Agency also provides a number of free ADU resources for homeowners. These resources include an ADU 101 workshop, a guide that walks homeowners through the grant financing process, and videos that discuss the grant program and how ADU construction can help ease California's housing burden.
If you're looking to help improve the housing crisis in California by building an ADU on your property, or if you just want to find out more about ADU construction projects, get in contact with our experts at Creative Innovation Developers, Inc. We are a trusted ADU construction company in Southern California and the Los Angeles region.