When it comes to building an ADU on your property, you have  a lot of options. From where you build your ADU (attached to your home, converting the garage, as a stand-alone unit in your backyard, etc.) to the size and layout of the ADU, you'll likely have a lot of decisions to make about your ADU construction project. For some homeowners, opting for a prefab ADU helps ease the decision-making process. If you're unfamiliar with what a prefab ADU is, we've developed this handy overview for you.
What Is a Prefab ADU?
A prefab ADU (Accessory Dwelling Unit) is an ADU that has been constructed almost entirely off-site in a factory. These ADUs arrive at your property pretty much ready-to-install in a location that has been prepared for it, typically a space in your backyard.
Prefab ADUs typically come in two types: modular ADUs and panelized ADUs. Modular ADUs, as the name implies, are constructed in their entirety as modules and include fixtures, plumbing and electrical systems, lighting, and floors. To install a modular ADU, the modules are lowered onto a previously-laid foundation by a crane or forklift. Panelized ADUs are ones that have the basic structure—the exterior and interior walls, floors, and ceiling—built off-site, but the plumbing, floors, lighting, and electrical work is done after the structure has been placed on-site.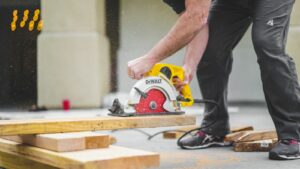 What Are the Benefits of Building Prefab?
Opting for a prefab ADU comes with a number of benefits. For many homeowners, the most appealing aspect of prefab ADUs is the fact that much of the construction work takes place off-site. That means less noise and fewer construction workers coming and going on your property. Additionally, prefab ADUs can be built much quicker than ADUs constructed on-site, sometimes in as little as several weeks.
What Are the Cons of Prefab ADUs?
Contrary to what most people would think, prefab ADUs typically cost the same as ADUs constructed on-site. While the actual construction of a prefab ADU is less expensive, the transportation and installation expenses add up to make it comparable to the cost of building one on-site.
Additionally, prefab ADUs only work for certain sites. It's best to build them on relatively-level ground in a backyard. If you have a very hilly or uneven plot or if you want to convert your garage to an ADU, then a prefab ADU won't work for your needs.
At Creative Innovation Developers Inc., we know all about ADUs, from garage conversions, to junior ADUs, to prefab and on-site ADUs. If you're curious about learning more or want to get started building an ADU on your property, get in touch! We'll provide a free consultation and estimate to determine which type of ADU is right for you.