Homeowners are often looking for ways to maximize their square footage, so it's no surprise that garage conversions are gaining in popularity as a means to get more functional space out of a home. Garage conversions can also add to the value of a home by increasing the square footage. If you're looking to add more useable space to your home, here are four garage conversion ideas to inspire you.
1. Earn Income with an Accessory Dwelling Unit (ADU)
ADUs are a popular way to not only increase the square footage of your home but also to earn rental income without having to invest in a second property. A garage can be a great place to build an ADU that is both spacious and private. Plus, to improve housing supply in the state, California currently has an ADU grant program available to some homeowners to assist with the cost of construction.
2. Get Fit in Your Home Gym
It can be a struggle to find a place within your home for bulky exercise equipment like treadmills, exercise bikes, and strength training equipment. Converting your garage into a home gym can help you dedicate space to your physical wellbeing.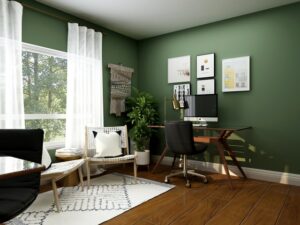 3. Work Remotely in a Home Office
Though some employees have returned to their offices, millions of people are still working from home, and many companies are going fully-remote. If you need the space (and solitude!) to work from home, consider converting your garage into a home office.
4. Delight Your Kids with a Playroom
Tired of stepping on toys or seeing them spread out across your living room every day? It's a common complaint among parents. Converting your garage into a playroom can provide a dedicated space for your kids to play without creating chaos in common living spaces.
Whatever your needs or your budget, Creative Innovation Developers Inc. can help you achieve a garage conversion that fits your and your family's needs. Our experts can also strategize with you to keep your garage conversion costs within your budget. We're here for you seven days a week, so whenever you're ready to get started, get in touch!