Remodeling your bathroom can be a fun and creative project. However, the length of the project will depend on various factors. Bathroom remodelings project can take anywhere from a few days to a few months, depending on the size, complexity, and design of your bathroom.
Here are some things to keep in mind that will affect how long it takes to remodel your bathroom.
Size of Remodeling Project
Size plays a large part in how long the process will take. A small bathroom takes less time to remodel than a large bathroom, as there are fewer fixtures and fittings to adjust.
Some major changes to a bathroom include installing a new toilet, sink, or tub, as these can take weeks to complete. 
Other minor changes may include: installing a new shower screen, hand towel rail, or toilet paper holder. These changes are often quick and completed within a day.
The Complexity of the Project
Custom features, fixtures, or designs will undoubtedly add to the complexity of the project. If you want to add any custom features, it will take extra time to design, fabricate, and transport the pieces.
In some cases, the design can often be too complex. Therefore, before starting any remodeling project, it is best to consult a professional. A licensed developer can determine if your vision is achievable and estimate how long it will take to complete.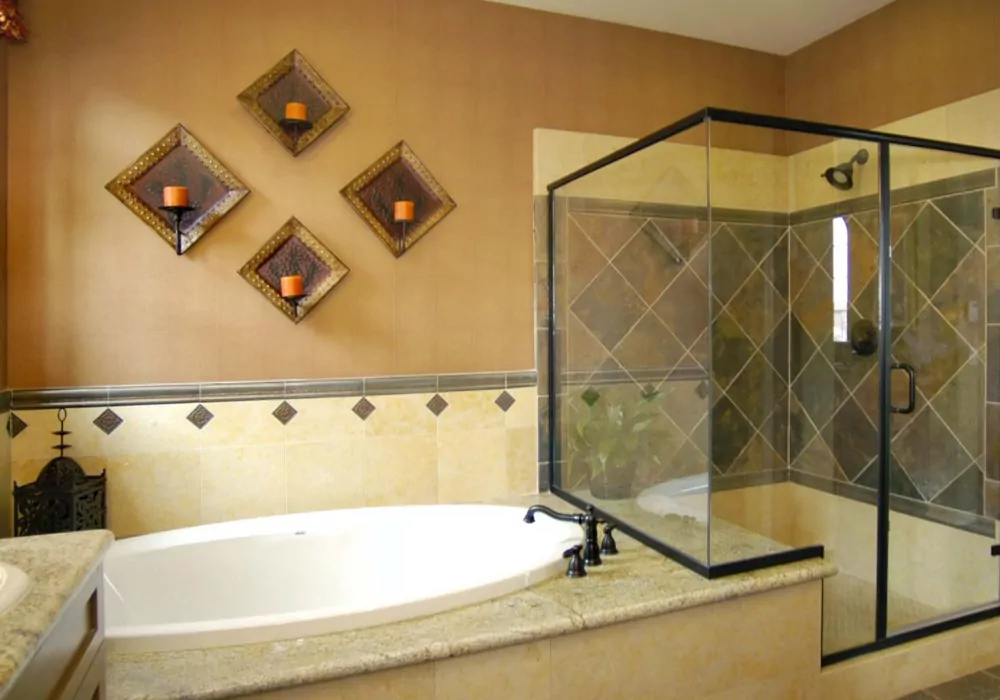 Are Permits Required?
While many bathroom remodeling projects don't require permits, certain structural changes will require one. A permit is typically required for bathroom remodeling projects that involve electrical, plumbing, or structural work.
In addition, if you're expanding your bathroom by knocking down walls, you may need to obtain a building permit. For more information, contact a professional contractor.
Amount of Experience
Your personal experience will also determine how long the bathroom remodeling process takes. If you're experienced in home renovations, you may be able to complete some tasks quicker than someone who has never completed a remodel before.
However, if this is your first bathroom remodeling project, it is best to leave the work to a professional. Developers will have the experience and knowledge necessary to get the job done quickly and efficiently.
Professional Support Makes all the Difference
Bathroom remodeling can be an extremely complex project that involves everything from plumbing to electrical work, drywall, and tiling. A mistake in this area could be costly, so experience with bathroom remodeling will make the entire process less stressful.
At Creative Innovation Developers, we help homeowners bring their bathroom vision to life. We offer a wide range of services, from simple bathroom makeovers to new constructions and additions.
Our experienced professionals will work with you from start to finish, ensuring that your bathroom remodeling project is completed on time and within budget. Contact us today to learn more about our services and how long it will take to remodel your bathroom.