Actual remodeling projects may take anywhere from a few weeks to several months, but the planning stages of a remodel can begin months and even years before any demo happens. So how do you make the most of the planning period of a remodel? Below, we've got two tips to help you plan efficiently and intelligently for an upcoming remodel.
Know Your Ultimate Remodeling Goal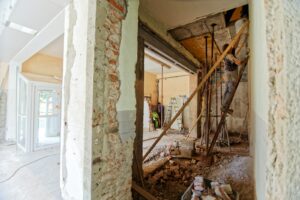 Before you plan a budget, pick materials, or sit down with a contractor or designer, it's always a good idea to know what your ultimate remodeling goals are. Do you want to completely renovate a guest bathroom down to the studs? Do you want to add some extra square footage to your main bedroom? Or maybe you're interested in a kitchen facelift with minimal demolition?
Whatever your goals are, you should write them down. Begin by imagining what you want to achieve with your remodel, and then listing the things that comprise your ultimate goal. If you're doing a full bathroom remodel, for example, you might make a remodeling wish list with things like "replace all plumbing fixtures," "add floor-to-ceiling tile around shower," and "install a double vanity."
Develop a Realistic Remodeling Budget
Once you have a firm idea of what you want, you can begin to budget. With your wish list at the ready, you can do research online to find out the range of specific remodels in an area like Burbank, CA. Looking up general remodeling costs can give you a basic idea of what to expect, but it's smarter to look up cost ranges for specific materials and tasks to generate a more realistic budget for your project.
For example, continuing with the bathroom remodel, you could research the cost of plumbing fixtures you like and how much the average plumber in your area charges to install them. You could also measure your shower space, look up tile material costs, and find out the average cost to tile a shower in your area. The more detailed you can get with your budget, the more realistic your budget will be.
If you've got an idea for a remodel or need advice regarding your remodeling budget, our expert designers and contractors at Creative Innovation Developers can help. We have extensive experience working with a range of budgets on minor and major remodeling projects. Get in touch today for a free consultation and complimentary estimate.