A full kitchen remodel is often one of the largest home improvement expenses a homeowner can undertake. If you're instead looking to refresh your kitchen without taking on the cost of a full kitchen remodel, consider one of the following kitchen update ideas.
Achieve a Whole New Look with a Can of Paint
A fresh coat of paint in a new color can truly transform the look of your kitchen, and repainting kitchen cabinets is one of the least expensive ways to achieve that newly remodeled look without the newly remodeled price tag. To achieve a more contemporary look, consider two-toned kitchen cabinets, with a darker color on the lower cabinets and a lighter hue on the uppers.
Replace Hardware to Refresh Your Style
Old hardware can date the style of a kitchen. Fortunately, cabinet hardware is easy and fairly inexpensive to replace. Upgrading these often-overlooked but crucial style pieces in your kitchen can renew an outdated kitchen into an upgraded one. For some stylistic variety, consider changing up the hardware between cabinet drawers and doors. For example, try adding pulls or cups to the drawers and using knobs on the doors.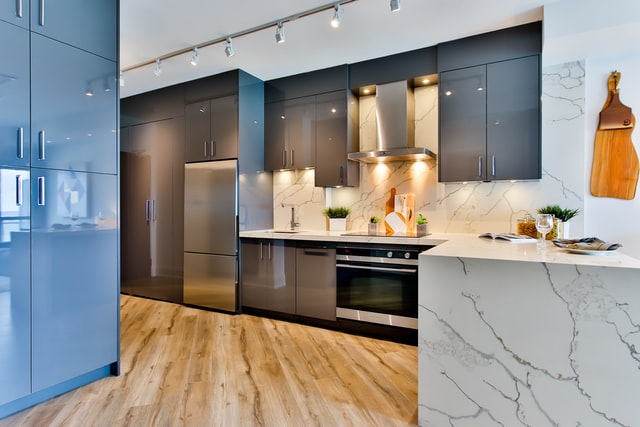 Highlight the Positives with New Lighting
Lighting is another crucial but often neglected part of the kitchen. For those who love to cook, having ample and accurately positioned lighting can aid enormously with meal preparations. Additionally, installing lighting like under-cabinet fixtures can add depth and drama to what might have once seemed like a bland kitchen.
If you're looking to make minor or major upgrades to your kitchen, our experts at Creative Innovation Developers Inc. can help you pick the style, materials, and budget that's right for you. Give us a call today to learn more!