Building your dream home from the ground up is an exciting journey, and with the right ideas, you can transform it into a luxurious and personalized masterpiece. In this post, we'll explore some luxurious ideas that can enhance your new home construction. From cutting-edge technology to opulent design features, these suggestions will help you create a residence that's truly exceptional.
Smart Home Integration
The future of home living is here, and it's smarter than ever. Consider incorporating the latest in home automation technology into your new construction. Smart home systems can control everything from lighting and climate to security and entertainment. Imagine arriving home to a warm and well-lit environment that adjusts itself to your preferences. With voice commands or a smartphone app, you can easily manage your home's functions, making your daily life more convenient and luxurious.
High-End Materials and Finishes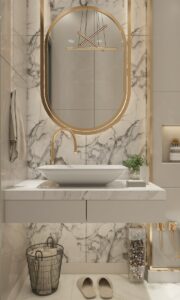 When it comes to creating a lavish home, the choice of materials and finishes is paramount. Be sure to select high-end options such as marble countertops, custom hardwood flooring, and designer fixtures. Explore unique textures and patterns to give your home a distinct character. Consider statement pieces like a grand chandelier in the foyer or a custom-built fireplace to create a stunning visual centerpiece for your living spaces.
Personalized Spaces and Amenities
Tailor your home to suit your lifestyle with personalized spaces and amenities. Create a spa-like bathroom retreat with a rainforest shower, heated floors, a steam system, and a soaking tub. Design a gourmet kitchen with top-of-the-line chef-grade appliances and a walk-in pantry. Build a private home theater complete with reclining leather seats and a state-of-the-art audio-visual system. These custom touches not only enhance your daily life but also elevate your home's value and appeal.
Your new home construction project may be your greatest opportunity to create a lavish and personalized living space. When you collaborate with designers and builders at Creative Innovation Developers, you'll enjoy a team that shares your vision and strives to bring your ideas to life. Our goal is to ensure your new home is a true reflection of your style and aspirations. Get in touch with our team to learn more about our new construction services.