If you're opting to build your own home from the ground up, you probably want it to include modern convenience and efficiency features. Not only do they make living in your home more comfortable, but they can also help save money. But which smart home features are really worth it, and which ones will be trendy today and obsolete tomorrow? Below, we suggest three must-have features in a newly constructed home.
Energy-Efficient Windows and Doors
Energy costs keep going up, and homeowners are increasingly looking for ways to save on their energy bills. Installing energy-efficient windows that have double- or triple-paned glass can better trap heat and insulate your home during the cooler months. Installing exterior doors that are weatherproofed and properly sealed will also help keep your home at a comfortable temperature throughout the year.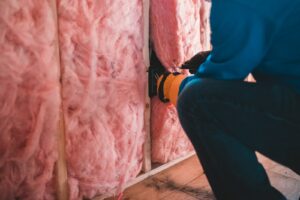 Insulation
Many old homes in Los Angeles didn't bother much with insulation, but with increasingly hot summers, proper insulation is a must. Energy.gov estimates that heating and cooling a home accounts for 50-70% of the energy homeowners use, so installing proper insulation from the get-go could be a huge money saver. There are several types of insulation that can improve the energy efficiency of a home. Be sure to talk with your contractor about the best type of insulation for your home and your area.
Whole-House Water Filter
Energy bills might be going up, but water quality is unfortunately going down. With news reports of "forever chemicals" like PFAS in water supplies around the country, it's not a bad bet to install a whole-house water filter. Adding an extra filtration step can better purify your water and capture impurities that aren't caught at a water treatment plant. As a bonus, not only do whole-house water filters remove contaminants from the water supply, but they also remove bad odors and improve the taste of your water.
If you've got questions about building a new home or adding modern features to your existing home, our expert contractors at Creative Innovation Developers would be happy to answer any of your questions. Get in touch with us today for a consultation and free estimate.