Are you outgrowing your home? Thinking of packing up and moving away to get some more square footage? Selling your current home and buying a bigger one is one option to gain more space for you and your family. Still, not everyone is eager to enter the current housing market considering rising interest rates and the uncertainty of future demand. If you're looking to remain in your home and increase the space available, a home addition could be a better option for you.
One fairly easy way to add to a small home is by constructing a bump-out addition. Bump-out addition is an industry term for a smaller-sized addition that increases square footage without adding multiple rooms or additional, large living spaces. A bump-out addition could include attaching a small sunroom or all-seasons patio to your home, adding an indoor laundry area, or affixing a bathroom to an existing bedroom. Depending on how much extra space you need, a bump-out addition might be a great way to expand your home, conserve your outdoor space, and keep construction costs low.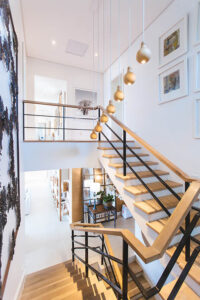 For a major expansion to a smaller home, you might consider building up rather than out. A second-story home addition can add significant square footage without taking away valuable outdoor space. These types of additions can sometimes be on the pricier side because they often involve removing and reinstalling your home's roofing. However, there are ways to limit the costs while building up. Building on top of an existing garage or porch, for example, can help keep lower the cost of a second-story room addition.
And, of course, there is always the conventional home addition. This type of home addition often includes multiple rooms and is integrated into the existing home to preserve the flow and seamlessly blend the spaces, new and old, together. With a conventional home addition, you could gain extra common room space as well as additional bedrooms and bathrooms.
Whatever type of home addition ideas you have, Creative Innovation Developers Inc. can help you achieve the new floorplan you're looking for. Give us a call today!