As California relaxes laws and permitting regulations around the construction of ADUs (or Accessory Dwelling Units), it's never been a better time to consider building an ADU on your property. Whether you need extra space for an extended family member, or you want to boost your revenue with reliable rental income, an ADU can provide you and your family more space and more money.
Garage-to-ADU Conversion Costs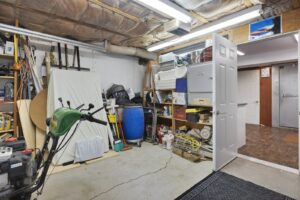 If the cost of ADU construction is a concern for you, you should consider converting your garage. Garage-to-ADU conversions can be one of the least expensive ways to get an ADU built on your property because you are making use of structures and materials that already exist.
The cost will depend on a number of factors, but in general, garage-to-ADU conversions can be anywhere from three-quarters to one-half the construction cost of a stand-alone ADU. There are, however, certain structural issues that can increase the cost of your garage-to-ADU conversion. These issues include the quality of your existing roof, the stability and depth of the foundation in your garage, and the quality of the framing around the garage.
Garage-to-ADU Conversion Schedule
Garage-to-ADU conversions also take less time than stand-alone ADUs. Your construction schedule, like the cost, will depend on the age of your home and any prior work done on it, the configuration and craftsmanship of your home, and the materials and appliances you select for the ADU. In general, a garage-to-ADU conversion will take around half the time to complete as a stand-alone ADU, sometimes less.
It is important to consider that the schedule can be impacted by other issues that are part of the normal construction process. For example, ADUs require permits, and while California has eased these requirements, the pace of the permitting process can impact the schedule. Fixing any structural issues that are revealed during the construction process can also add more time to the schedule.
We Are Your Garage-to-ADU Conversion Experts
We have a ton of experience with garage-to-ADU conversions here at Creative Innovation Developers Inc. If you're curious about learning more or want to get started on converting your garage, give us a call! We'll provide a free consultation and estimate to determine if a garage-to-ADU conversion is right for you.