Those lucky enough to live in the Los Angeles metropolitan area know that Pasadena, CA is one of the sparkling jewels in LA's crown cities. Settled in the foothills of the San Gabriel mountains, Pasadena boasts beautiful mountain views, wide streets shaded by the canopies of well-established trees, and incredible architecture throughout the city. So it should come as no surprise that many Pasadenans value proximity to nature. And one excellent way to bring the refreshment and beauty of the outdoors in is by adding a sunroom to your home.
Expanded Living Space
One of the major benefits of a sunroom is that it adds to the square footage of your home, thereby increasing its value, and it expands the year-round livable area. Because a sunroom is fully enclosed and because Southern California has very mild winters, you can enjoy a sunroom any time of the year. Sunrooms are perfect places to add an extra dining area or place some comfortable seating where you can relax and enjoy your view of the outdoors.
Increased Natural Light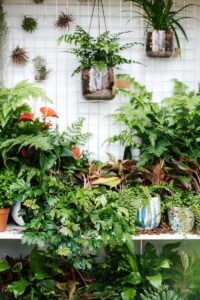 There's just something about relaxing in a space filled with natural light. In fact, studies have shown that natural light provides an abundance of health benefits for humans. For one, exposure to natural light gives you much-needed vitamin D, which assists the body with absorbing calcium and promotes bone growth. Additionally, natural light can improve your mood. Some psychiatrists have suggested that 30 minutes of daily sunlight exposure can help combat depression.
You might enjoy additional home beautification and health benefits by adding house plants to your sunroom. A sunroom is a great place to grow indoor plants, and depending on the location of your sunroom, you can grow plants that require direct sunlight; bright, indirect sunlight; or lightly shaded lighting conditions. House plants provide all kinds of benefits. They improve indoor air quality, add brilliant and natural greenery to your space, and they may even reduce stress levels.
Our team at Creative Innovation Developers has loads of experience building room additions, including sunrooms, to homes all over southern California and the Pasadena, CA, region. If you're looking to bring more of the outdoors in by building a room addition, get in touch! We'd happily schedule a consultation and provide you with a complimentary estimate.