For many people, the thought of building their own home from the ground up may seem daunting. For one, there are lots of design decisions to be made. On top of that, it's a common assumption that new construction is more expensive than buying and renovating an older home. However, this is not necessarily true, especially when you factor in long-term costs.
In fact, there are many benefits — both personal and financial — to building a new home from scratch. Below, we outline two of the biggest benefits of building your own home.
Customized Design
Every individual and every family is unique. For this reason, they have distinctive needs when it comes to the space, design, and layout of their home. When you purchase a prebuilt home, you can satisfy some of these needs, but you and your family will still have to adapt to the space.
With a newly-constructed home, your family can customize everything from the square footage in each room to the size of the windows and doors. If you need walk-in closets in every bedroom, you can build them. If you want a standing shower with a separate bathtub in the main suite, you can have it. Instead of fitting your family into a prebuilt home, you can design a home to fit your family.
Decreased Maintenance Costs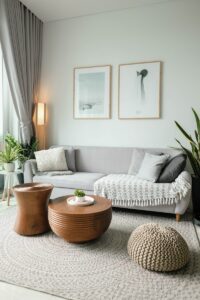 One benefit to building your own home from scratch is the lower long-term costs of ownership. Many people don't consider the amount they'll save in the long-run when they build their own home, but it can be significant. Older homes, especially in a well-established community like Burbank, CA, tend to need frequent maintenance or updates — for example, a roof replacement or HVAC installation — that can be costly.
With a brand new build, not only is everything new, it's also up-to-date in terms of building codes and safety measures. Once your home is built, you will get to enjoy it for a long time before you need to worry about replacing large-ticket items.
If you've got questions about building a new home or are interested in undertaking other new construction projects, our expert contractors at Creative Innovation Developers would be happy to answer any of your questions. Get in touch with us today for a consultation and free estimate on your next new construction project.