Confronted with a worsening housing supply problem, California has recently passed or made changes to several state laws that regulate the construction and management of Accessory Dwelling Units (otherwise known as ADUs). The new laws established statewide ADU requirements that removed certain restrictions on where ADUs could be built, lowered the cost of building an ADU, and aimed to speed up the approval process for ADU permitting. With all these changes, it might be hard to keep track of what California's ADU requirements are, so we've put together this straightforward summary for those of you considering building an ADU on your property.
When building an ADU on a lot zoned for single-family housing, there are no longer any minimum lot size limitations. This means that whether your lot is 2,000 or 20,000 square feet, you are allowed to build an ADU on your property.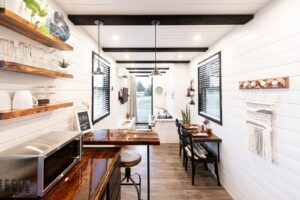 While there are no restrictions when it comes to lot size, there are still certain size limitations when it comes to the actual ADU. Depending on the type of ADU you plan to build, the size limitations can range from a maximum of 500 square feet for a Junior Accessory Dwelling Unit (or JADU) to 1,000 square feet for a detached, two bedroom unit. If you've got a lot of square footage in your home already, conversion ADUs can be even larger—up to 50 percent of your existing floor area.
California has also established maximum bed and bath limitations for ADUs. For detached, attached, or conversion ADUs, the limit is two bedrooms and one bathroom per unit. For JADUs, the limit is slightly less at one bedroom and one bathroom per unit. Additionally, for attached and detached ADUs, there is a maximum height limitation of one story (up to 16 feet).
If you live in or own a home zoned for single-family housing in California, it is highly likely that you can build an ADU on your property. Additionally, the California Housing Finance Agency has instituted a grant program for low- and middle-income families to help ease the burden of constructing an ADU. For more information or to get started on your ADU, get in touch! At Creative Innovation Developers Inc. we have the expertise to build an ADU that meets all state and local requirements and meets the needs of you and your family!