If you're considering renovating a part of your home, you're probably wondering about the cost of a remodel, the design and materials you'd like to see in your new space, and the time it will take to complete construction. But another important factor of remodeling that people don't often consider is the different types of labor expertise needed to achieve a beautiful, functional, and safe residential construction project.
One type of expert that works on home remodeling and home construction projects is an architectural engineer. Different from an architect, who focuses on design and aesthetics, the architectural engineer is the person (or people) who ensures things like electrical, mechanical, plumbing, and HVAC systems work as they're designed to. They also take great care to ensure that the home (or the portion of the home being remodeled) is structurally sound and that it can withstand natural disasters like earthquakes.
Not all residential construction projects require architectural engineering. So how will you know whether yours does or not? In general, it will depend on the scope and complexity of your project.
For example, a home remodel that includes the removal of an important structural element of the home (such as a support wall) might require the assistance of a structural engineer. They will know best whether the structural element can be removed safely and how to reallocate the support to other parts of the home. Consulting with an architectural engineer on these types of projects can give you piece of mind that your home can handle environmental hazards and remain structurally sound well into the future.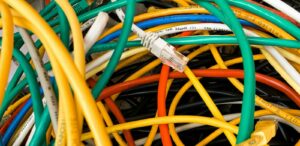 Additionally, a residential construction project that includes complicated electrical, mechanical, plumbing, or HVAC systems could benefit from an architectural engineer's expertise. They will have the knowledge and training to design and install systems that are not only sage, but ones that work the way they were intended.
If you're considering a home renovation or want to build a new home, and you're curious about whether you need an architectural engineer, reach out to us with your questions! We're a full service construction business that offers architectural engineering, and we can help you with every step of your project.